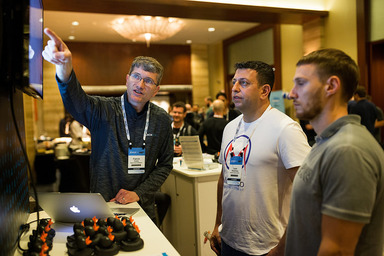 The Apache Software Foundation is home to 350+ projects, and ApacheCon is where they all gather to compare notes, hack on the code, teach one another, and grow their communities.
Sponsoring ApacheCon gives you direct access to this ecosystem - the best programmers in the world, working on the most exciting software projects, including Apache Hadoop, Apache Spark, Apache Tomcat, and many, many others.
Sponsors of past events include Apple, Google, Microsoft, Red Hat, Canonical, HP, IBM, and dozens of other Fortune 500 companies.
But don't take our word for it, here's some of our past sponsors, talking about why they're sponsoring ApacheCon.
Download our sponsorship prospectus and let us know how you can help the Apache community.